Anticipating and Addressing Students' Mental Health Needs in the Upcoming Academic Year
Many in the academic and mental health field are predicting that as students return to school in September, an increased number of them will seek or require support from school mental health and resource staff.  This informative workshop will provide school staff with a practical and conversational approach to initiating interactions with students about safety and suicide.
Description:
One thing that unfortunately seems likely about the upcoming school year is that the number of students who need support services or who will be challenged by mental health concerns will increase. There is worry that the suicide rates for elementary students will rise.
Join us in this webinar to get current information about the anticipated mental health needs of your students and how your school can be better prepared to address them. Using the Lifelines Intervention model as a foundation, this webinar will present a behavioral perspective on suicide prevention that is easily incorporated into existing school protocols. It complements the existing skills and competencies school staff already bring to the process of assessing their students for mental health needs, including suicide risk. A stigma often surrounds discussions about suicide, and the webinar addresses that issue from a culturally informed perspective. The session will give concrete examples as to how the theories behind the Lifelines Trilogy can be adapted to the needs of schools.
Participants will learn:
A behavioral definition of suicide that can be easily applied in school settings
A conversational model for assessment of key risk variables
Warning signs for suicide that can be observed in the school setting
Steps for engaging challenging parents in the referral process
Can't attend on the scheduled date? 
Register and you will receive notice when we post the recording for on-demand viewing.
______________________________________________________________________
A certificate of completion will be awarded for attending this event. Please note this event is not approved for continuing education (CE) credit. The participant is responsible to verify if this activity meets their continuing education board requirements in order to gain credit.
Speakers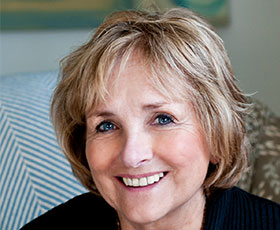 Maureen Underwood is a licensed clinical social worker, certified group psychotherapist and a nationally recognized expert on youth suicide prevention, with focus on schools and best-practice programs that enhance overall student outcomes. She is co-developer of Hazelden Lifelines®: A Suicide Prevention Program, Hazelden Lifelines® Intervention Hazelden Lifelines® Postvention.
Underwood has more than 30 years of experience in mental health and crisis intervention. She has developed numerous programs and published extensively on these and other related topics. Underwood has initiated collaborative relationships between mental health and educational systems during her tenure from 1985 to 2000 as coordinator of a state adolescent suicide prevention project. She authored the National Association of Social Work's policy statement on adolescent suicide, and was a charter member of her state's Governor's Council on Youth Suicide Prevention.
Since 1987 Underwood has been engaged in addressing cluster suicide among youth populations. In this work she has applied the latest research on youth suicide contagion, along with containment recommendations from the Centers for Disease Control and Prevention (CDC) to develop practical protocols, policies and programs that are grounded in best practice, yet fully relevant to implementing in school settings.